This era, many bloggers are try to get lucky doing online business. One of the way is doing Google adsense as PPC system. Google adsense is the best solution for the blogger but they have to be careful doing this business. Google adsense have so many ways to monitor their member. So, the conclusion is that some newbie who try this business got banned.
Oke, This article that I will share below is the other way to sign up at Google adsense beside by using blogspot. This article will described how to sign up adsense by using Youtube.com as 3rd party of Google besides blogger.com. This type of Google adsense is Hosted Account because when we sign up to google adsense is using their partner. If you wanna know how to get Adsense Non Hosted Account you must Upgrade your Account one time. But in my blog, I am not described how the way is to upgrade the account yet. Hmmm, but don't worry I have still one way to get Account Non Hosted. More detail click here.
Hmmmm I talk too long before, ok this is the description how to sign up, Cheki dot!!
Using gmail Account

Prepare original video (Option: You can also remix video if you haven't video)
Open link http://www.youtube.com/account_monetization.
Then, you will be redirected as the image below:
After you click enable my account, you will be redirected as image below, please thick all then click Accept
Then, You can choose the Ads format as Image below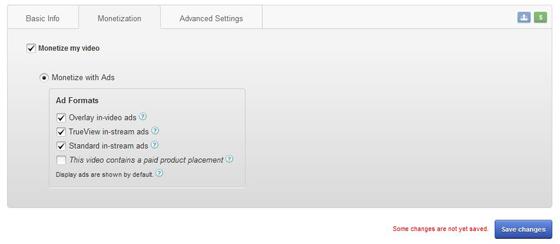 Next, if you have at least one or more videos as image below you can click action then monetize then see the difference at $ sign. If the color is green it means success if it still grey you must do it again.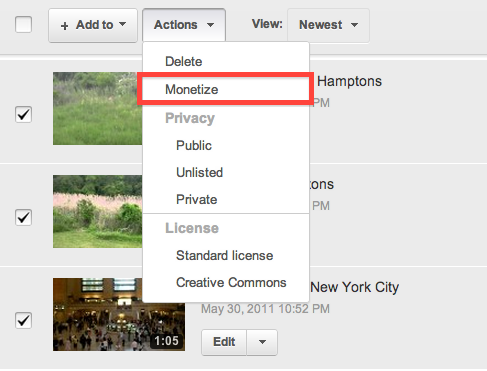 See at the $ sign below or I call monetization status.
That's all my explanation today, If there are many mistakes I am so sorry. The last please give comment if any question. Thanks